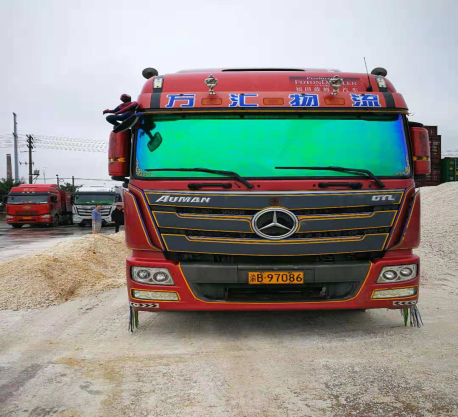 On 18th October 2018, after reaching a deal of 18,000T per year Chemical grade barite with our client, 9X Minerals Co,.Ltd has delivered initial shipment chemical grade natural barite (BaSO4:97, SG: 4.3 Whiteness:92) product to our Spanish customer.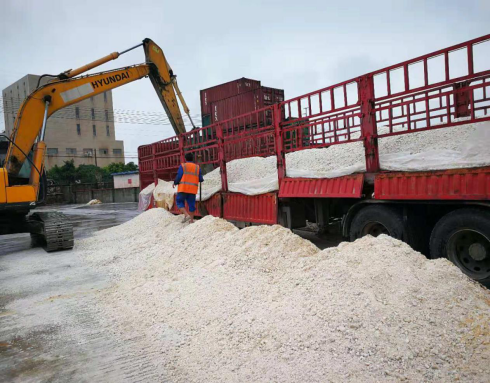 This initial shipment of barite was delivered from Guizhou to Fangcheng port by trucks first, then it would be packed into containers and delivered to Qinzhou port.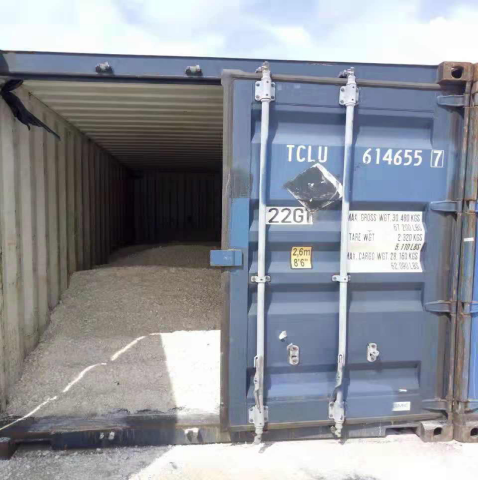 Guaranteeing quality is the priority no matter the goods in loading, transporting or unloading. Ensure smoothly delivery the initial shipment barite, our specialists keep eyes on the whole processes of loading, transportation and unloading.
In order to prevent the barite from being polluted by the car body during transportation to port, we specially put a layer of anti-corrosion protective film on the bottom of the car, and supervised the collection of broken film impurities when unloading the goods to ensure the purity and whiteness.
During the unloading at port yard, we cleaned the yard floor to ensure that it was clean and free of impurities. We have also taken some waterproof measures, such as covering barite with waterproof cloths and so on.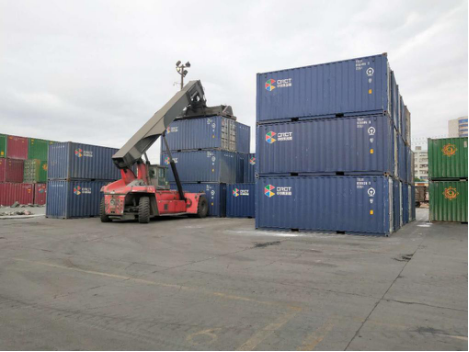 We have done lots of achievements this year. But we still focus our aim to supply more valuable barite product and expand our international marketing.
Welcome to discuss business with us!