Qualification & IPRs

1. Barite Trademark
"BARITE KING" and "9X Minerals", Independent trademarks of our barite series product registered! The existence of trademark as an intangible value is an important property of the enterprise it belongs to.
BARITE KING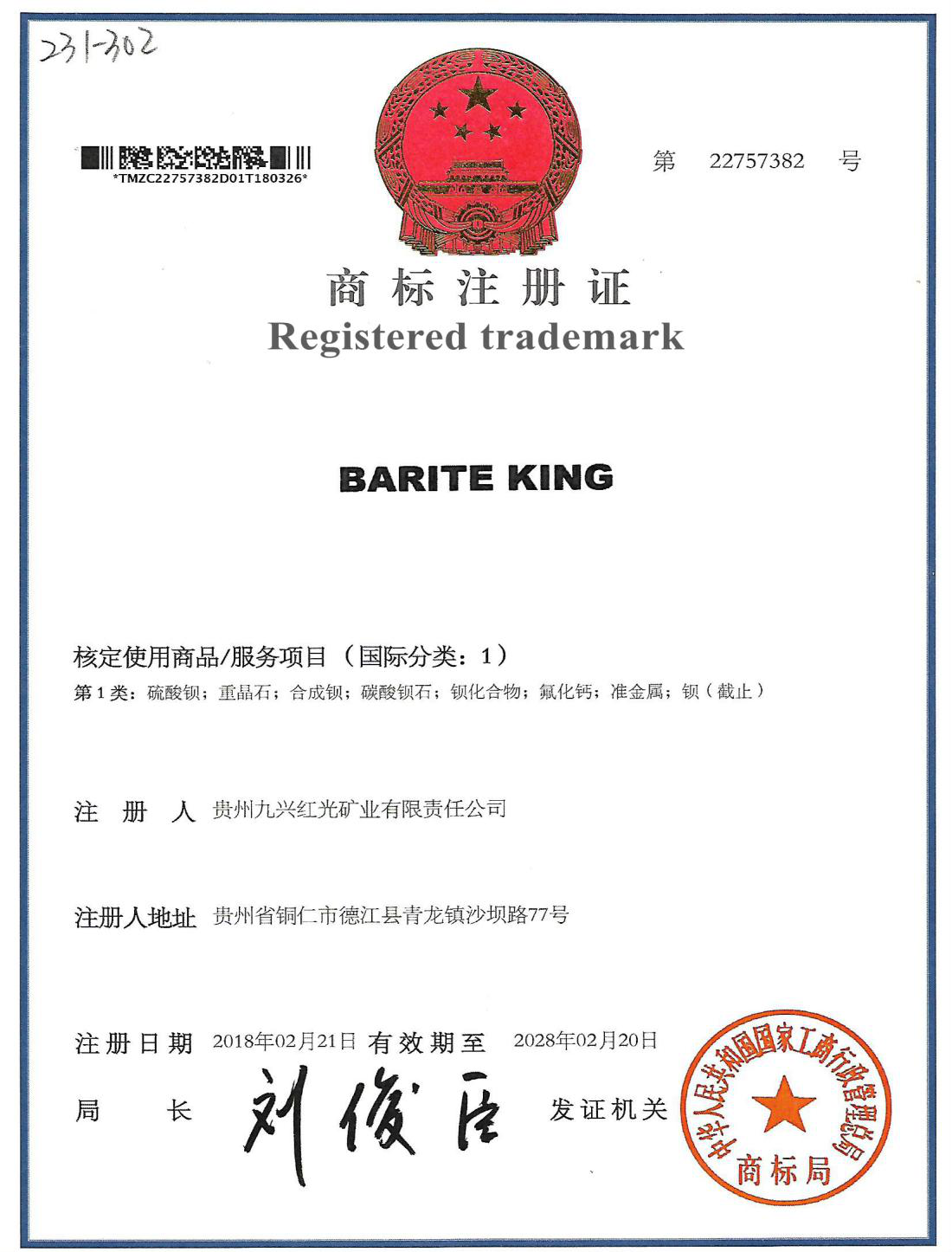 9X Minerals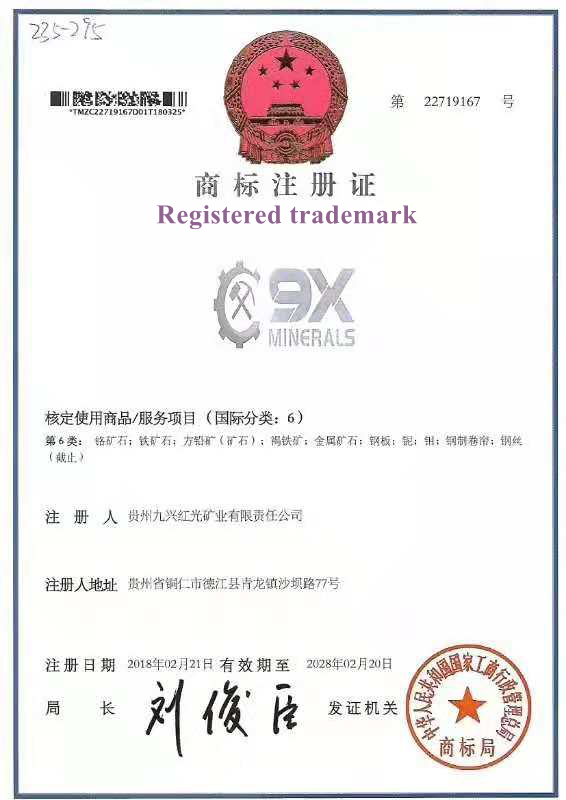 2. Barite SGS Report
SGS provides a significant standard for company to choose supplier. Our product has been qualified into international market.